6 tags
A new direction!
Hey everyone who reads this blog! I decided to switch blog sites a few months ago, and totally forgot to post the new link on my original blog! The new link to my blog is: http://atonceiknew.wordpress.com I hope you all hop on over and follow my new blog! With wordpress you can easily have an update sent to your email when I post something new! Thank you and all and God Bless!  -Ash
Some prayer requests!
Hey everyone! So this past week I was thinking about how this blog is great, but mostly used to inform you on all the major things that are happening or coming up in my life. I really felt like God wanted me to open this up to you, and allow you all to know a bit more of the small stuff I deal with too. A lot of you who read this blog support me both financially and prayerfully so I decided that I...
7 tags
3 tags
And now to the next thing...
So here i am, back in the land down under, in beautiful Perth, loving our base and the people who live here with me. Some things that have been going on in my own personal life, that most of you may already know but i will share all the same, are: i am engaged! Yes, i am getting married next year to an incredible man of God, so this next year is a lot about me preparing myself for that next huge...
6 tags
London Calling: Outreach Update//Part Deux!
Hello again! So this past week has been mighty crazy, with some new and exciting things that i will talk about in either this post (or another so as to not overwhelm your eyeballs)! I did spent a nice bit of time reflecting back on my time in London though and really felt to share with you all about what God did and how i grew.  So to start, leaving Bangladesh was something else. After being...
6 tags
5 tags
Outreach Update//Part 1.
Hey everyone! So it has been a crazy, exciting and totally awesome past few months but i have failed to update you all on it and i apologize! I am now attempting the somewhat impossible in trying to summarize it all but i am going for it! To make it easier on your eyes and my hands i am going to split this update into 2 parts, starting with Bangladesh in this post and London in the next (that will...
5 tags
Outreach!
Tomorrow is the deadline for my outreach fees and i am still trusting for around $1,400 AUD! I saw some money come in these past few days which is such a blessing but it is getting down to the wire and i still need a significant amount before Wednesday. I am so excited to see how God provides in the next few days, but continue to pray that things happen! I am so blessed by the support that has...
6 tags
Outreach Outreach Outreach!
This past week has been a pretty big week for me, the deadline for my outreach fees to be in is this upcoming Wednesday! So close! We also had an amazing teaching on spiritual warfare from Peter Warren and it really opened my eyes to fighting in the spiritual for the things in the physical. I really felt a heaviness about my finances this week, and everyday it seemed to get a little worse. I know...
6 tags
A Quick Update!
Hey everyone! So today marks one week until my outreach finances are due! Right now it is looking like i need around $2,355 AUD before the due date. I am trusting that God is going to bring this in before it's due so our team can make the best flight arrangements possible. This week we started meeting in our outreach teams and it is looking like our team is going to be loads of fun! We also...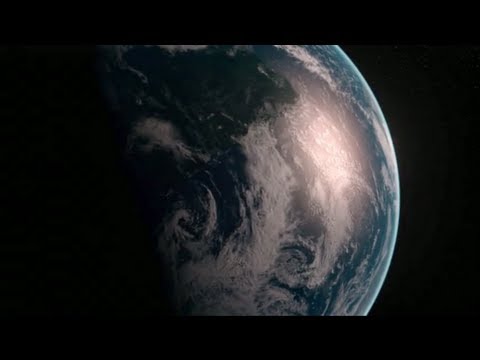 5 tags
Happy Sunday!
Good morning/evening/afternoon depending on where you are! This week has been a good one, the school's topic was evangelism which has always been a hard one for me but one that i am constantly working to improve so i enjoyed the teaching. Our speaker Paul Childers is a phenomenal speaker who has some great stories of God using him all over the world, he was really an inspiration to the...
2 tags
6 tags
Nomaashkaar! Asalaam Alaykum!
Hello Everyone! So it's been another week of hard hitting truth, this time all about relationships! Such a good topic, and especially living in such a huge community, it's something that i am faced with every single day. God really opened my eyes to a lot of things and i am walking away yet again with some awesome new revelations! We are about 3 weeks away from finances being due and i...
2 tags
5 tags
Some new and oh so exciting things!
This week has been such a great one! The school had an amazing teaching on Lordship, and i definitely got a lot out of it as well. Learning how to truly lay down your WHOLE life is incredibly scary and exciting! I am loving Perth life, getting to know more people around base, getting into the groove of business and having a blast with all of these amazing students. I'm loving...
8 tags
Fly Away.
So this past week the staff were told where they would be leading teams on outreach, and i am beyond excited to say the least. I can't wait to lead a team to Bangladesh and London! It's going to be an amazing 3 months and i can't wait to be used by God in these amazing nations. So an obvious part of outreach is finances to get there, which is what this post is all about. In the...
5 tags
Long overdue.
It has been a good long while since i have last updated my blog, and i am very sorry for that. I am officially in the full swing of YPDTS craziness! LOVING it! We have 50 amazing students this year, totally pumped on Jesus and ready to experience him in a new way. So far it's been a lot of scheduling, early mornings, coffee, and all around fun times just chilling with the students. I have...
5 tags
2012; Let the adventure begin.
So i know that i am about 2 weeks late on my update, but it was Christmas and the festivities took over for a bit. These past 2 weeks have been event-filled that is for sure. Base worked really hard to make sure everyone felt the Christmas spirit, but i definitely spent a good  chunk of time just missing my family, which i knew would happen. The day ended up being successful, and i really felt the...
4 tags
3 tags
All things grow.
This past week has had a major theme: Growth. Growing in God. Growing in patience. Growing in servant-hood. Growing in myself. This has been my first real week around base, working with my ministry and getting the hang of cluster meals and weekly hangouts. To all my YP '11 readers, let me tell you that it is DIFFERENT around here. Without a base it is pure chaos almost 24/7, everyone just...
4 tags
Hi! Hello!
So it's been quite a bit since i've updated my blog, and i am so sorry about that! My last month or so at home was pure craziness and now i am here in Perth and the craziness continues! I saw God move in some amazing ways while i was still at home, providing all of my finances plus some. It was such a testament to his faithfulness to his promises. I also saw some amazing support come...
6 tags
Hey Everyone!
So I know it's been awhile since I have given you all a proper update so I thought that today would be the perfect day to let you all know how things are going! The past few weeks have been pretty amazing on the fundraising front, I have been blessed with a lot of little odd jobs and some sweet donations from unexpected people! It has been so amazing to see God's hand in all of it, and...
7 tags
A Christ-Centered Life.
I find it amazing that as human beings we think that we know what's best for us and our lives. Like we can make up a better future then the Creator of the Universe, the one who designed us and loves us despite everything. How is that even possible? How do i even begin to dream the things that God has for me? That's why in the past year i have developed this confidence in God that i...
5 tags
I am beyond blessed.
Even though i may not have everything together at the moment, and there are days where it seems gloomy and impossible, i still feel blessed. I have an amazing support system at home and around the world that keeps me going every single day, I have an amazing God on my side that i know has an amazing plan for my life, and even though not much is happening i still get the most amazing revelations...
4 tags
An Update of sorts.
So things have been looking up lately, more people have been committing to supporting me long-term, which is AMAZING. I have been getting a few more job offers (babysitting and things like that), and that always helps. It's all going great, except there are a few expenses that i need to pay soon, as in the next 2 weeks, that i still don't have the money for. I need $900 for my health...
4 tags
Falling into place.
Yesterday morning i woke up bright and early to pick up a car that i am going to be cleaning with my dad. We set out at about 6 in the morning, the sun was still down and it was a bit chilly out, but i liked it a lot. I was sitting in the car thinking about the sermon on Sunday, the title was Tragedy to Triumph. I haven't been through any major tragedies recently but i felt like the whole...
3 tags
Hey Guys!
So as you all know i am still fundraising to get back to Perth within the next few months! Currently i am estimating that i will need around $2,500-$3,000 in the very beginning. That is a lot of money that i don't have and am trusting God for. If any of you feel called to give i am so grateful! I am sending letters out within the next few days with my address so you can send checks, but i...
2 tags
Some verses of encouragement from God to you:
Psalm 22:4 In you our fathers put their trust; they trusted and you delivered them. They cried to you and were saved; in you they trusted and were not disappointed. Psalm 22:8 He trusts in the Lord; let the Lord rescue him. Let him deliver him, since he delights in him. Psalm 22:24 For he has not despised or disdained the suffering of the afflicted one; he has not hidden his face from...
The Good, the Bad, and the Ugly.
So last night i was sitting in bed, completely aware of everything that has been going on in my life. It always seems to happen that way, right as you are about to sleep, finally relax for a few hours every last thing you don't want to remember comes to your mind. I was thinking about my lack of a job, my lack of money, my upcoming personal deadlines, how i need to find a reasonably priced...
4 tags
UPDATE!
I have received my YWAM Perth Staff acceptance e-mail, it's official that i am heading back in November! I am so excited to see what God has for me back in Australia! Now comes the time that i really have to buckle down and get my fundraising going. I have my support letters printed and ready to be put in envelopes, and i am working on a flyer to be passed out advertising my availability for...
You Are My Passion.
So this afternoon i was driving home from San Ramon, about an hour drive without traffic, and let me tell you, there was traffic. Anyways, i was driving along, trying to find a radio station that wasn't too terribly staticy when i just felt like i should turn off the radio and turn my Ipod up to some Jesus Culture (since i don't have an auxiliary plug). I hadn't had a good time...
1 tag
"Today you are You, that is truer than true. There...
Today i was sitting in my car and this quote just popped into my head. I have obviously heard this quote before but i have never really thought much of it, until today. This quote is so unbelievably true. How many things could we accomplish, what kind of confidence would we have in ourselves if this would be real for us? We are the only one of ourselves out there, no one in the entire world is...
An Update.
So I've been home for a little over a month and i have been loving the time with my family, but now that the school year has started and my sister is no longer my daily companion it is time for me to buckle down and get going on this fund and support raising. I have had the opportunity to speak with a few people and have some support already but not enough. The next big step is finding some...
The Next Step.
Hey everyone! So i know i mentioned in my previous blog post what my plans are for the immediate future, but i thought i would tell you a bit more about it. Over these past 6 months i have encountered God in a whole new way. He has transformed my heart and really brought me to a greater revelation of his love for me, but it didn't all come easily. I had my struggles with self-doubt and other...
The Future is Bright.
The end has finally come to these last 6 months. The life-changing experience that i have to remind myself actually happened, that i am a whole new person, that God did things in my heart that will never be erased or forgotten. I can already see why we needed that last week at base. After 3 months of learning the amazing character of God and who he is to us, and then travelling the world, seeing...
2 tags
One of my leaders, Glory, had a dream the third... →
1 tag
The Land of Fire and Ice.
So my time in Iceland is coming to an end, a fact that most of us are choosing to forget about until it is forced upon us. These last 3 weeks have been so different then our time in China, it's hard to even compare the two. The main ministry that the YWAM Iceland team runs here is a cafe called Cafe Rot, which is like a second home for so many teens in the city. We have had some amazing...
The Last Month.
So it's been quite an eventful month to say the least. As a team we spent our first month in China, traveling quite a bit, and helping the existing team there with the ministries they have already established. We arrived in Shenzhen after a full day of travelling from Hong Kong and across the border into Mainland China which involved a series of bus rides and taxi rides (all done with...
3 tags
2 tags